Extending our metaphor...whether you're in the woods or on a spiritual journey, it's good to know how to build a fire...
These workshops and classes are intended to offer fire, warmth and light
We find that people tend to be most alert and creative in the morning. Our standard class is 9 to noon. We charge $45 per person for classes plus a per person materials fee, where applicable, unless otherwise noted. Minimum class size is 6 and we find 10 to be a good maximum. Contact us to talk about details and to schedule your class.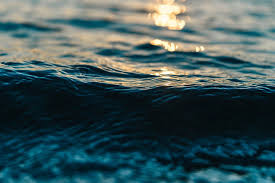 The Sacred Space of Transition
Summer Meditations
July 7-August 5, 2019
At the still point of the turning world. Neither flesh nor fleshless;
Neither from nor towards; at the still point, there the dance is,
T.S. Eliot
Our lives are punctuated by spaces of transition. Often we want to rush through these changes to get to the 'other side', wherever that is. We don't want to linger in letting go of what has been while we race toward the next chapter because that might slow us down. We resist the in-between time, which can make us feel ungrounded and lost.
What if these unsettling movements through transition are the sacred spaces that restore us to ourselves, and form us for the next part of the journey? Whatever transition you are experiencing right now the Spirit is on the move with you. Your work at this time is holy work in sacred space.
My last few years have been filled with transition. I have moved to a new town, my husband has retired and I've lost over 75 pounds. Of course, there were lots of smaller changes along the way as well. Many times I felt lost. I grieved the changes that came and thrust me into unknown territory. And yet I found that the unknown landscape had a familiar horizon running around its edges. It was the same sky and sun and moon and stars. Then I found the river running through the town, like so many rivers that I have lived near, it breathed serenity upon the land and me. These familiarities helped me go deeper into the transitions of my inside life. There I found the still point from which the dance of change was proceeding as a movement of formation. I wrote this quote in my journal, 'you must not swerve from the engagements God offers you.' (My Bright Abyss)
Transition is an engagement, an invitation even, to come closer to your true self. It includes grief and confusion, very often significant loss, but it promises joy and discovery and even hope.
This summer our meditation series is going to explore the arc of the journey into and through transition. Our map will be the labyrinth; our compass tuned to the Spirit, and our guidance will come from creation, poetry and scripture.
I hope you will join the dance. We'll begin on July 7 and end on August 5. My prayers will be with you even as I am sending the meditations out through the cyber world. Cost $30.
Songs of the Earth
Summer Meditations. July 8-August 4, 2018
"We may ignore, but we can nowhere evade, the presence of God. The world is crowded with Him. He walks everywhere incognito. And the incognito is not always hard to penetrate. The real labor is to remember, to attend.
In fact, to come awake.
Still more, to remain awake."
-C.S. Lewis
If God is present and yet unknown, who is concealing himself? There are a million entries into the presence of God-- thousands of gentle divine whispers calling us awake. And yet, when we consider the entire world from our own point of view, it does not surprise me that all of us, more often than not, wonder why God isn't more apparent.
I often pray in the morning on my porch. I read a scripture, set a timer and close my eyes to focus on what God would say to me. Meanwhile, the sun is creeping golden across the field in front of my house. Birds are busy tracing beautiful shapes across the sky. Trees move with elegant simplicity in response to gentle, or not so gentle, breezes.
God is speaking in a thousand tongues and I am listening with only one ear. God's utterance is a multivalent language and I miss the rich complexity of God's message when I ignore songs and lights and movement.
This summer our meditations are going to focus on a different kind of listening—a different way of entering the rich gospel that is all around us. We are going to practice encountering the songs of the earth. I will supply a reflection and an image and an exercise each day. We will walk into the creation and come home blessed.
Sign up here.
An Expectation of Joy
Advent Meditations . December 3-25, 2017 . $30
Lately, I have been wondering about the power and presence of joy in the lives of Christians, including myself. In spiritual direction, the subject of our conversation very often begins in the hard places of our experience. It is appropriate to bring our sorrows to the loving heart of Jesus. But I wonder if we are as articulate about joy?
Joy is the word in the culture to describe holiday time and our own Advent anticipations of Christmas. I have seen every kind of "JOY" décor for sale this year from topiaries shaped like letters to lights and painted signs.
Advent gives us some quiet space to let Christian Joy speak for itself. Much of the liturgical emphasis this season has to do with the coming of light into dark places. This is not simply a commentary on the shortening days, rather this is meant as a reminder that Christ has set us free, from darkness and captivity and all sorts of bondage. Joy emerges from our thanksgiving for this priceless gift.
Our Advent meditations are going to focus on remembrance, rejoicing and renewal. We will join together with Christians throughout the world who are moving from darkness into light, as we wait with the expectation of Joy for the celebration of the birth of Jesus.
You will receive daily meditations to guide your reflection and encourage a pause in your day.
Sign up using the form below. Blessings on your Advent journey!
Light on the Water: Notes from the Shore
There is a river that flows out of Eden...
And that river flows from Eden right through the scripture into John's Revelation at Patmos. Along the way people are blessed, challenged, healed and restored as they enter the river or wrestle along its banks.

Our guide will be the river itself as it courses through scripture. We'll listen for God's invitation to learn from River, Living Water, and the reflections of light, sky and earth.

We'll begin in Genesis, move toward and over the Jordan, to baptism, a drink from a well and then discover the crystal river of Revelation. As we go we'll consider the rivers that are even now rushing near our homes or playing in our imaginations.

The series begins July 1 and runs through August 15. Cost $40 for daily email reflections accompanied by evocative images.
Summer Meditations July 1-August 15, 2017. Register using the form below:
Contemplative Photography
This workshop uses contemplative prayer and the practice of Visio Divina* to prepare you to explore God's good and beautiful creation through the lens of a camera. You'll learn how to pause and contemplate the scene before you, discern when to take a photograph and then discover what God may be saying to you through the images you select. We will share our photographs within the group assembled and prayerfully consider together how each photo has illuminated an aspect of God's presence.
To sign up for the June 24, 2017 workshop at Hillsboro Retreat House click here.
*Visio Divina (Divine Seeing) is a method of praying through images to explore how God communicates with us through sight.
Wilderness Notes
Online Meditations for Lent (2017)
The Wilderness is vast, perhaps even dangerous, but the wilderness of scripture and of our own hearts has plenty of room in which to journey.Our Lenten observations can make space in our schedules. Our confessions can make space in our consciences. Our prayers make space in our hearts.
We need space. We need soul room. We need enough air around us to breath deeply of the Spirit of the Lord, and to imagine a new vision for our lives.
When we enter the wilderness of Lent with the expectation of encounter, we will be guided, like Jesus, to the reality of our identity in God.
This year our daily email meditations will take up themes of wilderness journeying-desolation and consolation, lost and yet found, challenge and companionship. The wilderness is a land of paradox, yet within these opposites we begin to find center.
Sign up for daily meditation and reflection delivered directly to your email. Journey through your own Lenten wilderness. Discover a renewed identity in God.
40 Days. 40 Meditations. $40.
Tools for Spiritual Living (On-line and on-site course)
This course is for those who wish to explore and learn new tools for a life guided by the Spirit. Based in part on the Rule of Benedict students will cultivate the spiritual practices of prayer, work, study, hospitality and renewal. Our communal life will be created through on-site meetings and on-line conversations/reflections. The program is 5 months in length with plenty of time for real practice and incorporation into our lived experiences.
5 Sessions and On-line learning-$250. Minimum 8 participants.
Contemplative Writing Course-from silence to voice
The course is for anyone interested in deepening their journaling practice and/or their writing practice. Contemplative writing is always more about contemplation and less about writing or producing a written product. Writing becomes the vehicle through which we can attend to the inner work of silence.
Out of contemplative silence emerges your deep authentic voice. When the noise of the world is hushed and we enter contemplative silence together we learn to engage our true stories. Supporting one another in silent meditation, then making place for the practice of writing together, we begin to write from the heart. Contemplative practices, breathing, sitting and walking meditation, as well as small group sharing will be the foundation of this course. 6 sessions of 1 ½ -2 hours for $180. Minimum 6 participant.
The Way of the Beloved
40 days of meditations delivered to your email.
This series of reflective meditations will guide you into a richer and deeper understanding of yourself as beloved of God. So many people who come to me for spiritual direction struggle with the true nature of being the beloved of God.
Beginning with Jesus, whom God recognized as the beloved Son before he began his public ministry, moving on to Paul and then to you, we will explore what it means to be the beloved of God and to live as the beloved of God.
Each week we begin with an audio guided meditation and the meditative reflections that follow the meditation speak to the themes explored there.
As we move through the weeks I will invite each of you to share reflections in word or image, if you like, to enable the community to expand its reach of what it means to be the beloved.
40 days. $40.
Begins June 15-July 24, 2016, Sundays off.